"Waterskiing Duke"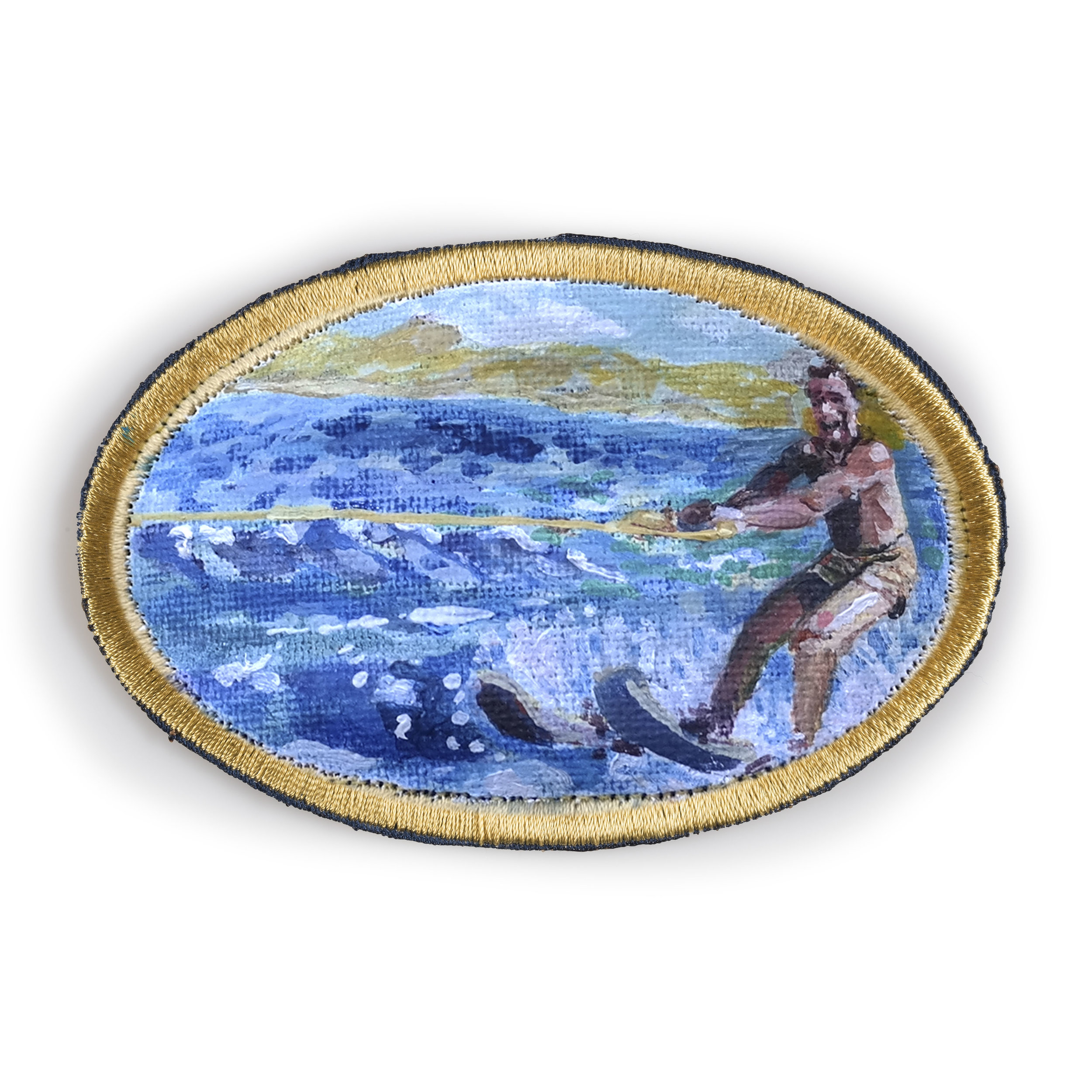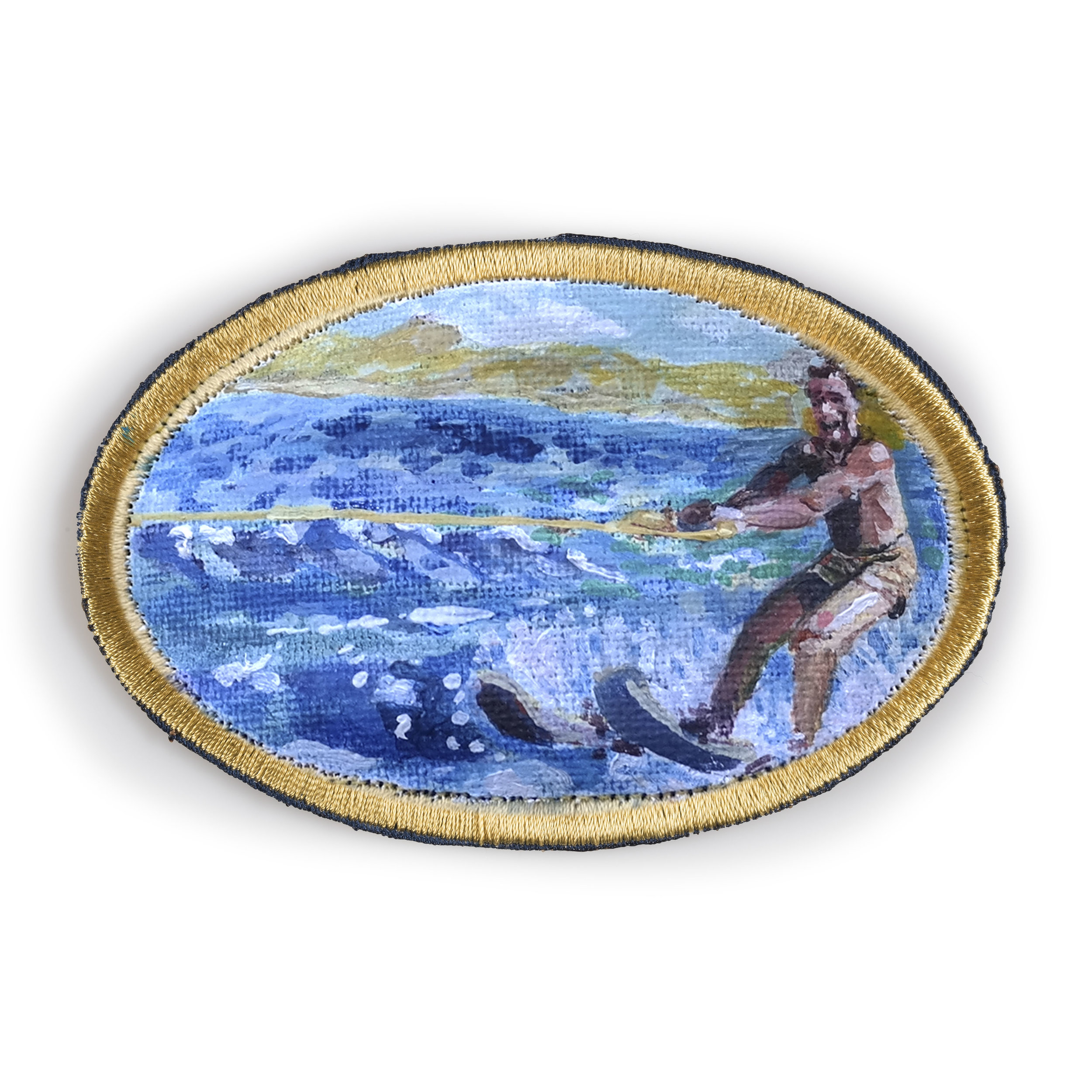 sold out
"Waterskiing Duke"
We are having a viewing of the hats Thursday, November 17 at the Newport Board Club - Hats will be shipped Friday Nov. 18
This is a patch made in collaboration with John Wayne Enterprises to tell the story of life aboard John Wayne's private boat the Wild Goose.
Activities were paramount on the Wild Goose. For people who only know Duke as a cowboy, to see him letting loose on some waterskis is a remarkable contrast that was too good not to document.
Hand Painted OVAL Patch by Dougie Mann.
One of one
Primed canvas circle patch with gold embroidered thread.
Navy Blue Waxed Canvas
'BOAT' embroidery on back
Leather strap knotted back and shiny brass grommet back.
"Boat Hat x Wild Goose" - This patch is part of a collaboration with John Wayne Enterprises. John Wayne's son, Ethan Wayne gave us a rare journey through their extensive archival imagery of life aboard the Wild Goose and regaled us the stories of what it was like growing up taking trips all over the world and the kind of father John Wayne was.